Participants of the Forum that takes place in Nowy Sącz between the 5th and 9th of September 2016 are leaders of non-governmental institutions, representatives of youth political parties, employers' associations, young research scientists, journalists and entrepreneurs.
Official Forum's app
You can follow the agenda and communicate with the participants by using our mobile app. The app was created thanks to the support of Nationale - Nederlanden.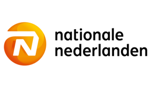 MEETING OF POLISH UKRAINIAN YOUTH EXCHANGE COUNCIL
During this year's Forum on 7th September there will be a meeting of Polish - Ukrainian Youth Exchange Council consisting of the Members of Parliament and representatives of the Governments of both countries. The central topic of this meeting will be the cooperation programme between Poland and Ukraine in the field of youth policy.