Małopolska
is a dynamically developing region of the solid foundations that give the opportunity for long-term economic growth. For businesses, this means a dynamic, competitive environment development. Regional authorities are trying to assist entrepreneurs in many ways. Malopolska Region attaches particular importance to the promotion of talented young people and develop their interests, while creating active citizenship based on the principles of democracy, freedom and justice.
More: http://www.malopolskie.pl/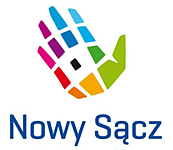 HOST CITY
Nowy Sącz
– the laureate of the Polish Promotional Emblem "Teraz Polska" in the municipality category, in the 19th contest of the competition, the 3rd contest for local governments.
Nowy Sącz, the seat of an urban district authority (poviat) is also the administration centre of subsidiary state agencies and institutions for Nowy Sącz rural district and neighbouring districts as well. Education is one of its main advantages. The town's hallmark is the College of Business (WSB-NLU). The town authorities are the founders of the State Vocational College (PWSZ).
More than 8 thousand small and medium enterprises operate in the town. In addition, there are also the bigger ones with leading market positions and well-known brands in the European and global markets (for example: Prospona, Expol, Koral, Fakro, Konspol, Wiśniowski). Nowy Sącz Old Town attracts visitors, and so does the Nowy Sącz Ethnographic Park with the unique Little Galician Town and… delicious ice cream from the Nowy Sącz ice cream parlours…
More: http://www.nowysacz.pl/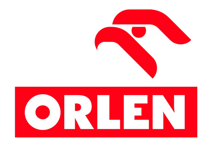 STRATEGIC PARTNER
PKN ORLEN
PKN ORLEN is a modern player on the fuel and energy market, the largest company from Central and Eastern Europe, and the only Polish name among the prestigious Fortune 500.
In line with our strategy, we aim to build a leading position in the region around the upstream, downstream and retail businesses. We operate six refineries and the region's largest network of nearly 2,700 modern service stations located in Poland, the Czech Republic, Germany and Lithuania.
One of our priorities is to explore for and extract hydrocarbons. The recent acquisition of oil and gas production companies from North America has brought PKN ORLEN's own 2P reserves to 97 million boe.
We are also a leading producer of petrochemicals and, in an effort to develop our own power generation segment, we are building two CCGT units in Płock and Włocławek. Once the projects are completed, the capacity of the ORLEN Group's cogeneration assets will come close to 1.5 GWe.
Valued at over PLN 4.5bn, ORLEN has for years topped the list of Poland's most valuable brands.
Furthermore, it is the region's only company to have been named The Most Ethical Company of 2014, 2015 and 2016 by the US Ethisphere Institute.
More: http://www.orlen.pl/EN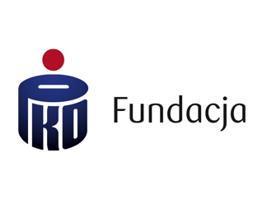 The  Foundation of PKO Bank Polski
was founded in July 2010 and draws inspiration from its motto: "The Good earns interest". The Foundation supports areas which are crucial for the development of Poland and forms strategic partnerships with Polish non-government organisations. Moreover, the Foundation allows the employees of the Bank to engage in social activities. There are three levels of projects carried out by the Foundation: strategic, local and individual.
More: https://www.fundacjapkobp.pl/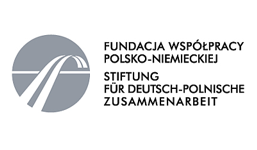 The Foundation for Polish-German Cooperation
Supports friendly relations between the Poles and the Germans. For the last 20 years, the Foundation for Polish-German Cooperation has co-financed over 15 000 bilateral projects, thereby contributing to the foundations of Polish-German dialogue. The main goal of the Foundation is the support of valuable Polish-German cooperation. The Foundation in particular supports partnerships between Polish and German institutions, educational projects that propagate knowledge of Poland and Germany and of the Polish and German languages, scientific cooperation, and artistic and literary projects.
More: http://fwpn.org.pl/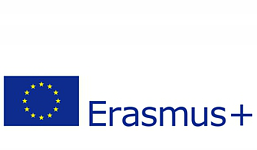 Erasmus +
Erasmus + was estabilished in 1978 as an exchange programme for students. Although its extent and aims have been developed, the main idea remains the same: to develop international cooperation between universities. Its name refers to Erasmus of Rotterdam who was a Dutch theologian, philosopher and humanist. Erasmus like other prominent people of the Renaissance, studied in many universities in different countries of Europe, his views on education were permeated with deep humanism.
Erasmus is a programme for universities, their students as well as employees. It supports international cooperation between universities, enables students to go abroad and study there, promotes mobility of students and employees of universities, creates opportunities to take part in projects together with foreign partners. Furthermore, other institutions, organisations and companies, that cooperate with universities, may take part in some of its actions. Poland has participated in the Erasmus programme from 1998/99. In the period of 1995–2006 Erasmus was part of the Socrates programme and from 2007/08 Erasmus is a part of The Lifelong Learning Programme – EU programme for education and professional development planned for period 2007 – 2013.
More: http://www.erasmusplus.org.pl

Nationale-Nederlanden
is a stable company with long-standing tradition. It offers simple and comprehensible insurance products aimed at safeguarding the financial future of its clients and their families. The company is running intense activities in the fields of preventive healthcare and improvement of the quality of Poles' lives, including financial collateral of the pension future. Not only does Nationale-Nederlanden General Pension Company offer financial products allowing long-term saving and maintaining a proper level of life after retiring, but the company is also regularly monitoring market environment and Poles' attitudes. As a result, the it is able to tailor its offer best to the clients' needs.
We invite you to read the latest Ecorys report "Changes in the Labour Market Versus Stability of the Pension Scheme in Poland" (http://ecorys.pl/raporty/rynek%20pracy.pdf)..
More: https://www.nn.pl; https://www.nn.pl/emerytura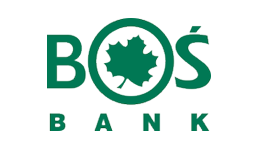 Bank Ochrony Środowiska
Bank for Environmental Protection
We are a Polish Bank. Since 1997 our shares have been quoted on the main market of the Warsaw Stock Exchange. For 25 years we have inspired our customers to spend less and earn more profiting from ecology. We create innovative banking products with "green benefits " added to the profit of their personal finances. Our product offer regularly earns awards and honorary mentions of independent financial experts. Also our corporate customers benefit from preferential loans for environmental investments supporting their business development. Our bank has contributed 17,5 billion PLN to finance ecological projects. Ecology is our mission and passion.
Więcej: https://www.bosbank.pl
FAKRO
Roof windows are well known all over the world. FAKRO is the second biggest roof window manufacturer in the world. The company is highly innovative with its own Research and Development centre and holds over 140 patent and patent applications. Many FAKRO design solutions set new trends in the development of roof windows throughout the world. The FAKRO Group employs in excess of 3,300 employees and comprises 12 manufacturing and 16 distribution companies located in Europe, Asia and America. FAKRO products can be found in more than 50 countries all over the world.
More: http://www.fakro.pl/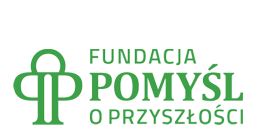 Fundacja Pomyśl o Przyszłości
More: http://www.pomysloprzyszlosci.org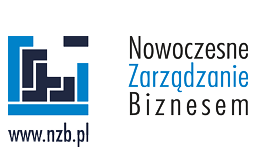 Modern Business Management
"Modern Business Management" programme is the largest educational program with economic theme which mission is increasing level of practical knowledge about financial market, entrepreneurship and managing business by encouraging cooperation in finance and business with academic institutions.
Currently, MBM Program covers 129 universities in whole Poland. So far within the Program over 800 lectures have been hold in which participated about 40 thousand students. Additionally, over 200 informative meetings have been organised within, what is called, MBM Spheres, in which participated nearly 30 thousand people.
Owing to MBM, National Forum of Academic Media was established – it became a discussion platform aimed to develop media through starting grant fundrisings and Economic Academic Office.
More: http://www.nzb.pl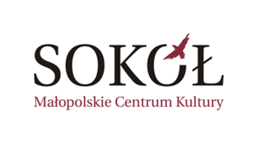 SOKÓŁ Małopolska Culture Centre
is a cultural institution under the local authorities of Małopolska Province. Its activity comprises the protection and promotion of cultural heritage as well as the development of cultural competence and stimulation of active participation in culture.
More: http://www.mcksokol.pl/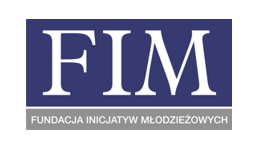 Youth's Initiative Foundation
Youth's Initiative Foundation was established by a group of young people deriving from academic background of interest, by youth and scouts who needed additional means for broader social and public activity. The aim was to harmonize those fields of interest and establish cooperation between them. Among basic goals of the Foundation there is educational activity in public sphere, building a healthy sense of patriotism and encouraging to learn about history of Poland, promoting patriotic and social citizenship. The Foundation through its prosperity attracts young people's attention and engages them in its activity.
More: http://fundacjainicjatywmlodziezowych.pl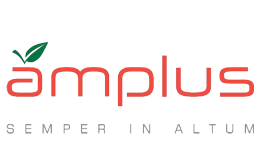 Amplus
AMPLUS group was estabilished in 1992. It is a leading producer and distributor of fruits and vegetables. It is appreciated by worldwide sales partners. AMPLUS group also includes AMPLUS Producer Group consisting of farmers cultivating fruits and vegetables. AMPLUS group co-operates on an on-going basis with more than 1600 producers from around the world, maliny from Poland. It offers 19 types of fruits, 39 types of vegetables as well as 44 types of organic products.
More: http://amplusfoods.com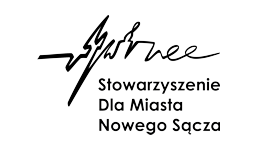 "DLA MIASTA" ASSOCIATION
"Dla Miasta" Association, is an association established for all of those who are full of energy, enthusiasm and ideas. We want to promote Nowy Sącz as well as our entire region which is full of attractions and curiosities. The main spheres of activity of the Association are history, culture, sport, ecology and the wider social activity. We want to both document a contemporary life of our city and gather and publicise its history heritage. We will strive for maximal activation of local community to develop socio-cultural activities and to enhance the significance of Nowy Sącz in the region and in the country. In particular, we will help young people develop their interests and passions.
More: http://dlamiasta.org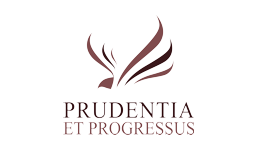 The Foundation Prudentia et Progressus
The Foundation constitutes a legal framework for civil activity aiming for a complete overhaul of Poland and Europe in the Catonian spirit of righteousness, while promoting a practical task of freeing the economic potential of individuals and societies. Economic freedom, high technology and effectiveness combined with prudence and honesty are the foundation of our value system.
More: http://prudentia.org.pl