PARTNERS FORUM
MAIN PARTNER

Małopolska is a region where you can develop your talents, gain invaluable experience and experience something unique - all surrounded by the extraordinary monuments of our Polish heritage, beautiful nature and attractive educational and cultural offer.
The region's greatest capital is undoubtedly its inhabitants. Małopolska's residents are people with great potential who bravely realize their dreams and ambitions, taking advantage of the opportunities offered by the province and drawing on the rich national tradition.
The region's cultural strength, communication accessibility, openness to foreign markets, the presence of the technology sector and scientific, research, development institutions - these are the assets attracting companies and specialists from every industry area to Małopolska. Thanks to this fact, in this region innovative entrepreneurship develops, thrilling artistic realizations are created, extraordinary cultural events take place and social organizations work dynamically.
In Małopolska we prove that origin is important and it is worth supporting Polish companies originating in Małopolska. The distinguishing feature of products and services offered by regional entrepreneurs is high quality and respect for the region's heritage. The symbol "Made in Małopolska" is a guarantee of the best choice.
STRATEGIC PARTNER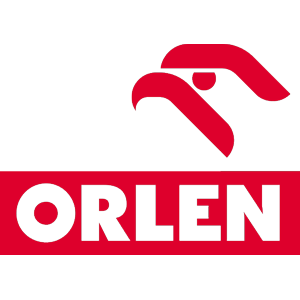 Leading-edge player on the fuels and energy markets, the largest company in CEE, listed in global rankings (Fortune Global 500, Platts TOP250, Thompson Reuters TOP100). Owns integrated infrastructure which can process over 35 million tonnes of crude per year. Markets its products through CEE's largest retail network of over 2,800 service stations. Biggest industrial producer of electricity, with capacities of 1.9 GWe. Has own oil and gas (2P) reserves in Poland and Canada, of 211 million boe at the end of 2018.
CITY HOST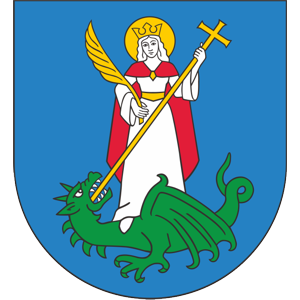 Nowy Sącz is the town with county rights in the Małopolskie Province. It functions as a major administrative, cultural, educational and economic centre in the south of Poland, and as a driving force development, innovation and entrepreneurship at the local level.
Nowy Sącz is located in the flat bottom of the Sącz Basin, at the confluence of the Rivers Dunajec and Kamienica, at the foothills of mountain massifs: the Beskid Sądecki on the south, the Island Beskids on the west, the Low Beskids on the east and the Rożnów Piedmont on the north. The town plays an important role on the tourist route for holidaymakers relaxing in the neighbouring localities.
There is no way to get bored in Nowy Sącz. Culture is the hallmark of the town, and the institutions that are active here offer a wide range of events including some that are significant and well-known not only in the region but across Poland and worldwide.
COFINANCING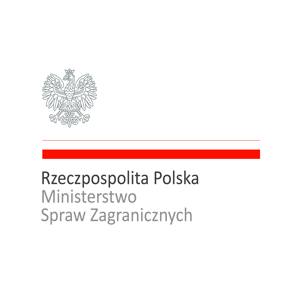 The ministry responsible for shaping and conducting the foreign policy of the Republic of Poland. The tasks of the Minister of Foreign Affairs include: representing and protecting the interests of Poland and its citizens (diplomacy); maintaining good relations of Poland with other countries and international organizations; cooperation with the Polish diaspora; promoting the Republic of Poland and Polish language; organization and management of diplomatic missions and consular posts; managing the department of government administration, foreign affairs; service of the Committee for European Affairs.
COFINANCING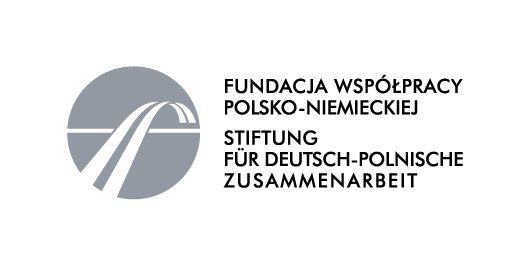 The foundation supports Poles and Germans relations. For over 20 years of existence, FWPN co-financed almost 15,000 joint projects and thus co-created the foundations of the principles of the Polish-German agreement. The main task of the Foundation is to support valuable Polish-German initiatives, including educational projects expanding knowledge about Poland and Germany, scientific cooperation, as well as artistic and literary projects. FWPN wants to have an inspiring impact on Polish-German relations, both through donations and through the projects initiated by it.
OFFICIAL PARTNER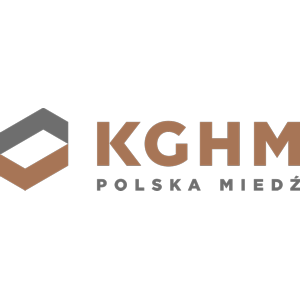 KGHM is among the top world's largest producers of copper and silver with more than 55 years of experience in mining, smelting and refining. Beyond copper and silver, KGHM extracts molybdenum, nickel, gold, palladium and platinum and produces rhenium. The company's production assets and projects are located on three continents. KGHM's core operations are situated in Poland. The most significant foreign operation - Sierra Gorda mine - is situated in Chile. KGHM Group employs over 34 000 people.
OFFICIAL PARTNER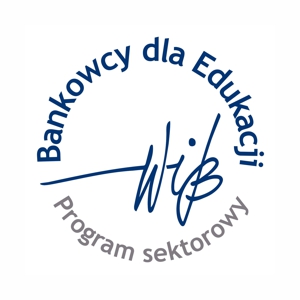 "Bankowcy dla Edukacji" ("Bankers for Education") Programme is one of the biggest programmes of financial education in Europe. It is realised since 2016 by Warszawski Instytut Bankowości on the initiative of Związek Banków Polskich. The aim of the programme is to educate pupils, students and seniors in the field of practical knowledge connected with economy, finances, banking, entrepreneurship, cybersecurity and non-cash transaction.
PARTNERS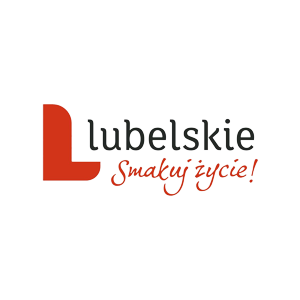 Lubelskie Voivodeship is the third largest voivodeship in Poland and eighth most populated region in Poland.
The region has enormous industrial, logistic and R&D potential.
Due to its location (borders with Ukraine and Belarus) and available infrastructure (including the handling port in Małaszewicze), Lubelskie is a link between east and west, Europe and Asia.
The key economic sectors of the region are: bioeconomy, medicine and health, IT and automation, low-carbon economy (we have one of the highest rate of sunshine in the country).
Lubelskie is one of the largest producers of soft fruit in Europe.
The advantages of this region are scientific centers and very well-educated staff.
Academic research centers have enormous potential that will be directly applicable in the economy of the region thanks to the Lublin Science and Technology Park.
The Lubelskie Voivodeship is a region which is economically, touristically and culturally attractive. It offers many places with natural surroundings, a good climate, a slower rhythm of life, which allows you to relax and gain strength.
This area has not been subjected to the pressure of heavy industry and intensive urbanization, hence national and landscape parks were created here. There are also protected landscape areas as well as nature reserves. This is a region of living folk traditions and craftsmanship as well as great monuments of the past.
Lubelskie invites you for a weekend or even longer!
PARTNERS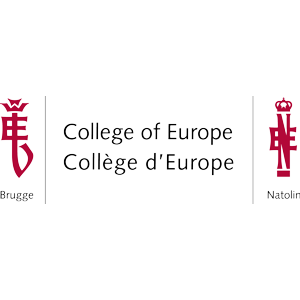 The College of Europe is the oldest and Europe's most renowned institute of postgraduate European studies. Its campuses in Bruges (Belgium) and Natolin (Warsaw, Poland) bring together each year more than 450 students from over 50 countries who live, learn and experience Europe together. The advanced Master of Arts in European Interdisciplinary Studies offered at the College of Europe in Natolin provides students with the wider perspective on Europe and prepares them for fascinating international careers. The programme fosters excellence in research through the academic expertise of its faculty, as well as via two established Chairs: one in European History and Civilization, another on the European Neighbourhood Policy and the EU's neighbours. Learn more on www.coleurope.eu
PARTNERS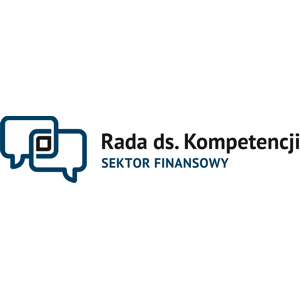 Sektorowa Rada ds. Kompetencji Sektora Finansowego (Sector Council for Financial Sector Competence) was initiated in the framework of partneship between Warszawski Instytut Bankowości, Związek Banków Polskich and Polska Izba Ubezpieczeń is realised in the framework of Operational Programme Wiedza Edukacja Rozwój (Knowledge Education Development) 2014-2020. In total, 35 entities are represented in the Council, including commercial and cooperative banks, industry organizations, higher education institutions and training companies.
PARTNERS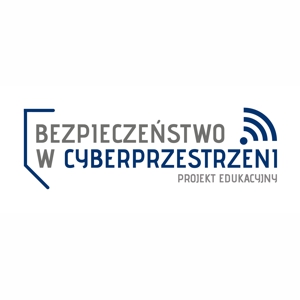 "Bezpieczeństwo w Cyberprzestrzeni" ("Security in Cyberspace") is a programme realised in cooperation with banks (Związek Banków Polskich, Pekao SA, Santander Bank Polska, ING Bank Śląski, mBank), foundations (KIR Cyberium, Polska Bezgotówkowa), online shops Allegro) and technology companies (IBM Polska, Microsoft, Visa, eService). The aim of the programme is to promote knowledge within the safe Internet usage and e-banking. Since 2017 the programme's activities are realised on behalf of partners by Warszawski Instytut Bankowości – Programme Operator "Bankowcy dla Edukacji".
PARTNERS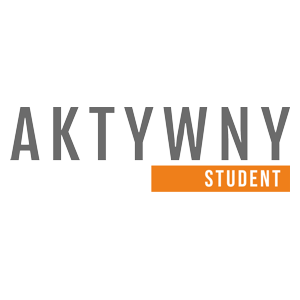 "Aktywny Student" ("Active Student") is a project realised since 2018 by Warszawski Instytut Bankowości at over 50 universities in Poland. The main goal of the project is to promote among students the subject area connected with students activity, entrepreneurial knowledge, digital competences and educational results. Main features of the project are workshops for first year's students and an information and education campaign managed in cooperation with academic media.
PARTNERS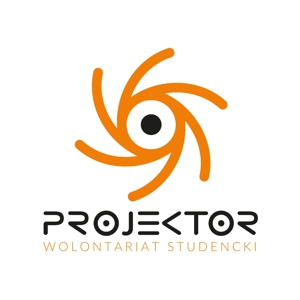 PROJEKTOR - STUDENT VOLUNTEERING PROGRAM
Projektor is a Polish nationwide community program in which students - volunteers transform their energy and interests into individually developed educational projects for children and youth from small towns and villages, inspiring others to grow, learn and seek passions. At the same time, they themselves gain experience, competences and certificates valued on the labor market.
"PROJECTOR - student volunteering" program is a combination of child's joy and student's passion during the implementation of educational projects. The program creates space for student's creative activity who, by their attitude, show that learning is not only exciting but is the best idea for their own future. It effectively combines school and academic environment, enabling the exchange of experiences and common inspiration. The program has been working for 15 years and it had 21,000 volunteers, who have implemented over 37,500 projects in 4,000 schools.
PARTNERS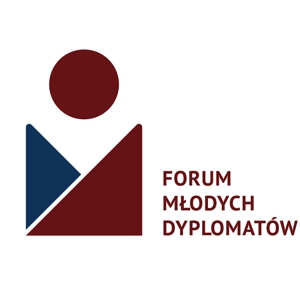 The Youth Diplomats Forum is a nationwide non-governmental organization with regional representation in seven cities. The members of FMD are young, determined and motivated people - students and graduates of many Polish but also foreign universities who have defined goals and professional ambitions, and associate their future with work in an international environment.
FMD's mission is to "create and educate future Leaders who, through their activities, will ensure Poland's strong and stable position on the international arena."
PARTNERS
Nowy Sacz School of Business - National Louis University - one of the first private universities in Poland.
The University offers I and II degree of study (in Polish, English, Russian) in the fields of IT, management, psychology and postgraduate studies, including MBA studies. The university has a positive reputation of the State Accreditation Committee for all accredited faculties. At present, the University has two campuses: in Nowy Sącz and Tarnów.
The University's partner is the American National-Louis University from Chicago. Established in 1886, it is a private university accredited by the North Central Association. This means that our graduates are able to find a job without problems, both in Polish and foreign companies.
Since 1991, WSB-NLU successfully educates young people and teaches them self-confidence and believing in their own abilities. The involvement of qualified teaching staff, which is one of the main guarantees of a high level of education, has resulted in spectacular professional successes for many of our graduates who currently hold high positions in national and international companies and institutions.
PATRONI MEDIALNI